Best Pickup To Buy In 2019: Dodge RAM 2500 For Sale Near St. Louis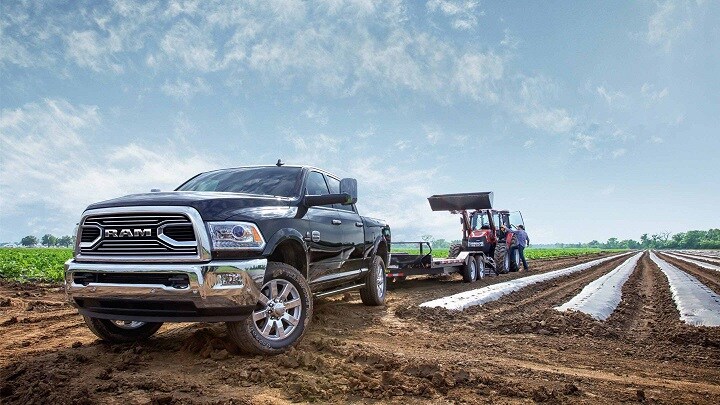 We Offer RAM 2500 For Sale Near You
Looking for the best pickup truck to buy in 2019? Why not start with the  new Dodge RAM 2500 for sale near Mid Rivers, MO? This vehicle has been recognized as America's Longest Lasting Pickup Truck. And, it has also been awarded as the most loyal heavy duty  pick up truck on the road. From construction jobs, to commercial fleets, to contract jobs, to small business towing, this vehicle  is one of the best reliable pickup trucks on the road. With more capability, and versatility, this work-truck gives you less excuses. Owing much of it's success to an exhilarating 5.7Liter V8 Hemi VVT Engine, this vehicle can  tow up to 11,890 lbs. That's more than enough power to get the job done. Not to mention, the new Ram 1500 comes stacked with a spacious high-strength steel cargo bed. And it  gives you the option to choose between a quad cab with a 8ft bed, Crew Cab short bed ( 6ft., 7in.), or a mega cab with an optional 6ft, 4in. bed.  If that's not enough, this pickup truck also gives you an incredible fuel economy. In the end, giving you better performance at a better pickup truck price. How can you beat that? If you want to get your hands on the new Dodge RAM 2500 for sale near you, come schedule your free test drive today. We are located at 495 Veterans Memorial Parkway, In St. Peters, MO 63376. We  are right around the corner from St. Louis . And seconds from  St. Charles. Don't wait another minute.

  If you act now, you can be one of the first people to get an exclusive RAM 2500 deal. But you must hurry. Time is ticking. And this vehicle is going fast. Don't wait.

If you want to save time, fill out the free online form above. It's quick. It's easy. And, it's FREE. Plus there are no obligations. All you have to worry about is  signing up before it's to late. So, what are you waiting for? If you want to learn more about this amazing pickup truck, check out our Dodge RAM 2500 Review below.