Maintaining Your Mid Rivers Ram ProMaster Low Roof Cargo Van
Your new Mid Rivers Ram ProMaster Cargo Van can be many things to many people. It offers great payload and cargo hauling abilities, and can be the perfect technician's van, moving van, people mover and nearly everything in between. Tight corner cutting is done with ease as the ProMaster features a tight turning radius perfect for dealing with tight quarters, narrow streets and delivery life. It's the perfect full-sized, front wheel drive van, but it does have some needs that will help keep it running at peak performance. Here are a few tips on the proper maintenance of your new Ram ProMaster Low Roof.
A Blank Canvas: Each Ram ProMaster Low Roof is essentially a blank canvas ready for an artist to illustrate it as required. Ram ProMaster vans can be ordered with a choice of the FCA brand's 3.6-liter Pentastar V6 engine with 280 horsepower and 260 lb-ft of torque.  If you like the grunt of a diesel engine, take a look at Ram's 3.0-liter turbodiesel inline four-cylinder engine with 174-horsepower and 295 lb-ft of torque. The Low Roof Ram ProMaster can be ordered to ride on a 118-, 136-, or 159-inch wheelbase platform that is well-suited to many different needs. The gasoline engine is mated to a six-speed automatic transmission in a front-wheel-drive configuration, which makes for tight corner carving in a city center. That setup helps to maximize the cargo area in the van's rear. Your new Mid Rivers Ram ProMaster Owner's Manual offers many directions, tips and hints on the care and feeding of your new Ram truck. For further details please contact your Mid Rivers Ram Service Advisor.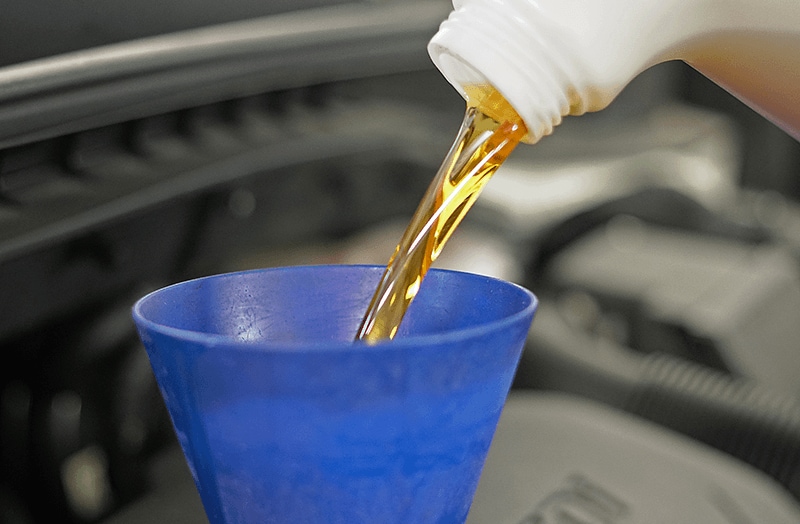 Oil and Filters: Oil and Oil Filters are two of the most important items needed to insure a long life of experiences from your Ram ProMaster Low Roof Cargo Van. While you would likely use your Ram ProMaster for driving long distances, and some medium-to-heavy haulage, with a fairly high idle time while making deliveries, it needs an oil that won't quit under pressure. Your  Mid Rivers Ram ProMaster owner's manual suggests a high-quality Mopar-Approved Conventional or Synthetic Motor Oil and Filter that won't break down when the going gets tougher. Your ProMaster is also a "smart truck." Equipped with an Automatic Oil Change Indicator System, it alerts you when it's time for a change, with the phrase "Oil Change Required," on the dashboard gauge binnacle. As we said it's a smart truck, so it's sensor can tell what kind of driving the Ram has been subjected to. That could be as soon as 3,500-miles or as long as 7,500 in other situations. Severe duty, like mountainous driving, could have the oil system saying that it's time for a change as soon as 4,000-miles. Still, it's possible that we forget. Regardless, your Ram ProMaster's Owner's Manual suggests in a worst-case scenario, not to let it go beyond 10,000-miles or 12 months, whichever comes first. The service advisors at you Ram ProMaster Service Department be happy to see and advise you.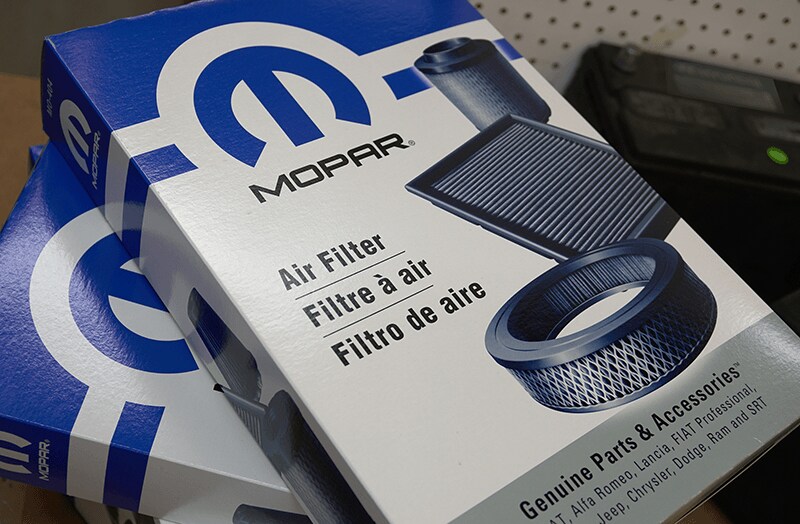 Filtration: Imagine trying to breath through a woolen sweater. That's probably what it feels like when you are operating your Ram ProMaster Low Roof Cargo Van with a dirty air filter. Designed to trap dust and debris from getting inside your Ram ProMaster's engine, it eventually becomes "full" and needs replacement. With a need to breathe freely, it's always a good idea to consult your Mid Rivers Ram Commercial Service advisor. He will stock all the filters necessary for the correct Mopar-Approved air filter for your vehicle. Effective for approximately three years or 30,000 miles, have your Service Technician keep an eye on it, checking it whenever you are in for an oil change.