Maintaining Your Mid Rivers Ram 3500.
Whether you choose to go with a four or six wheel arrangement, your new Mid Rivers Ram 3500 is still a monster. As outfitted with the standard rear wheel or dually arrangement, you are running the best of the best. But Ram 3500 ownership is not a "set it and forget it" proposition. It needs proper care to remain fit and ready for business, 24/7/365. We've put together some tips to help you take care of your investment for years to come.
Tastes Vary: The Ram 3500 is available in a wide variety of configurations ranging from Regular, Crew and Mega Cab configurations with many different beds options as well. Whether your Ram 3500 is equipped with the 5.7-liter 383-horsepower Hemi engine, the 6.4-liter 410-horsepower Hemi engine, or the big grunt of the 6.7-liter Cummins turbo-diesel with heavy-duty six-speed automatic transmission and an incredible 930 lb-ft of torque, you will be piloting a vehicle that puts the "Truck" back in Work Truck. For detailed information, please consult your Ram 3500 Owner's Manual.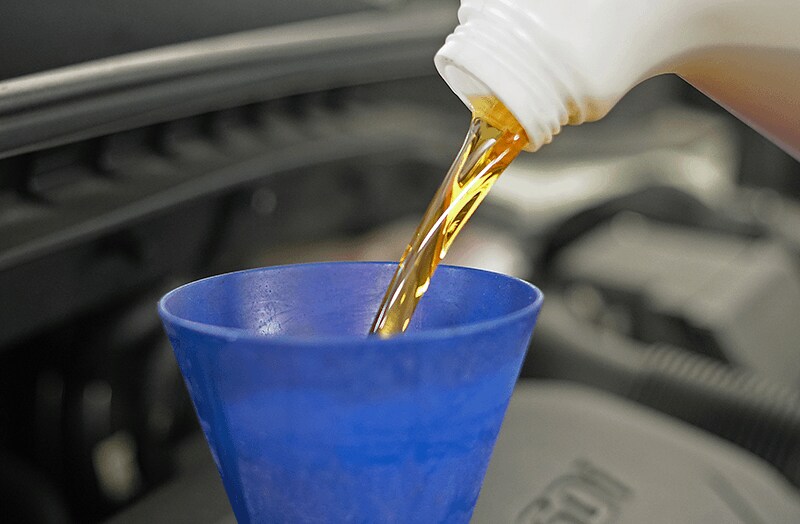 Oil and Filters: As hard as your Ram 3500 will work for you, it would only be fitting that you supplied it with the highest grade of oil possible. Moving through the engine, it helps to eliminate friction and lubricate the inner workings of your Mid Rivers Ram 3500. We know that every time you take your Ram 3500 out on a job, it is a mission critical situation that can't settle for "almost." It's a situation that demands Mopar-Approved Conventional or Synthetic Motor Oil. But when is enough enough? Your Ram 3500 truck is equipped with an automatic Oil Change Indicator System to alert you when it's time to change. Internal sensors keep track of your driving habits and monitor the Ram's workload to possibly suggest you change the oil sooner than later. That could be as few as 3,500- or as many as 7,500 miles. Please check your Mid Rivers Ram Owner's Manual for more information. Regardless, your Mid Rivers service advisor suggests that under no circumstances, should the oil change interval exceed 8,000 miles, or 12 months.