Maintaining Your Mid Rivers Jeep Renegade.
Definitely not the largest in the Jeep lineup, your new Mid Rivers Jeep Renegade is the perfect "city-sized" vehicle to get around within town and still arrive trail-ready for your next dust-up. It is available with a choice of 1.4-liter turbocharged four-cylinder or 2.4-liter Tigershark Multi-Air naturally aspirated four-cylinder engines, and a buyer's choice of manual or automatic transmissions, and front or all-wheel-drive systems, it has enough Jeep swagger to compete with the big boys. With all that swagger, though, comes the responsibility to properly maintain it by following the guidelines found in the Jeep Renegade Owner's Manual. Your Mid Rivers Jeep Service Advisor is able to help you keep your Jeep running like new.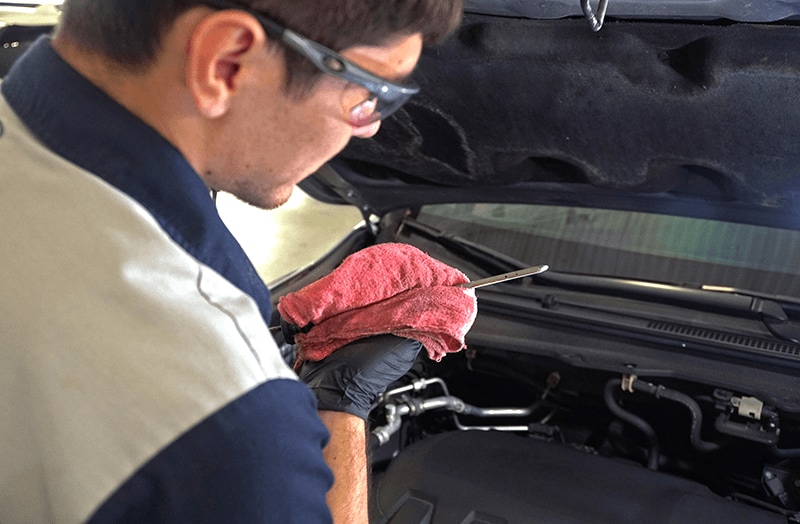 Transmission Fluid Care: Your Mid Rivers Jeep Renegade is equipped by either a 6-speed manual transmission or a 9-speed automatic transmission that requires little in the way of maintenance other than a fluid change at around 100,000 miles. It should be sufficient for everyday driving around town and on the highway but if you subject it to mountainous routes or other heavy duty activities consult with your Mid Rivers Service Advisor for more information on the proper care and feeding of your Jeep Renegade.