Maintaining Your Mid Rivers Dodge Durango.
Your new Mid Rivers Dodge Durango is, in some trim levels, the equivalent of a seven-passenger Dodge Challenger. Available in a wide range of models with engines ranging from the Durango SXT with its 3.6-liter Pentastar V6 engine, the Durango R/T with its 5.7-liter Hemi, or the Durango SRT with 6.4-liter Hemi, it can haul the kids, dog and some serious butt at the same time. 
Your Dodge Durango Owner's Manual has almost all of the information needed to properly care for and maintain your new vehicle. Still, it's always a great idea to consult the Automotive Experts at Mid Rivers Dodge, Chrysler, Jeep and Ram, who are ready to advise you on the proper care and feeding of your new Mid Rivers Dodge Durango.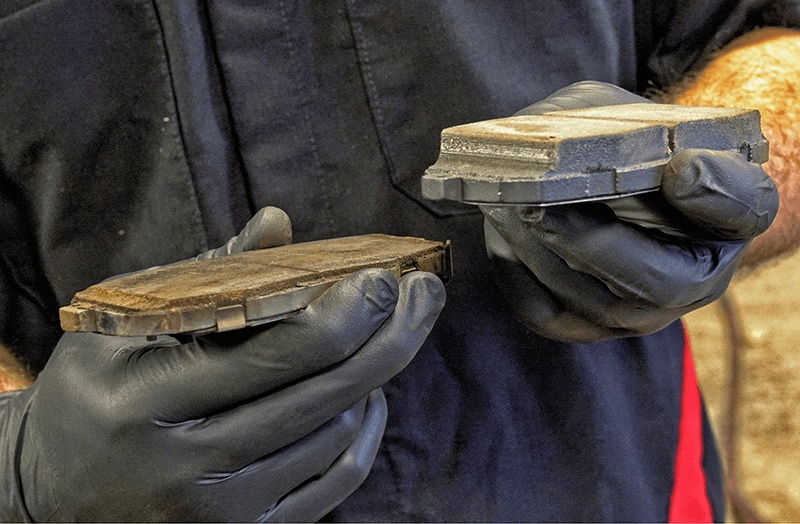 Brake Pads, Etc.: One of the most important pieces of safety equipment on your Dodge Durango, brake pads, rotors, and calipers are three parts of kit that work together to bring your Durango to a safe stop after a spirited run. After several years of service, it is perfectly normal for the pads and rotors to start wearing down, causing them to become less effective. Eventually, they might even begin to squeak because of metal-to-metal contact from the pads to the rotors. Aggressive driving styles can shorten the life of both, but your mileage may vary. Your Mid Rivers Dodge service technician recommends an inspection every time you bring your Durango in for an oil change.